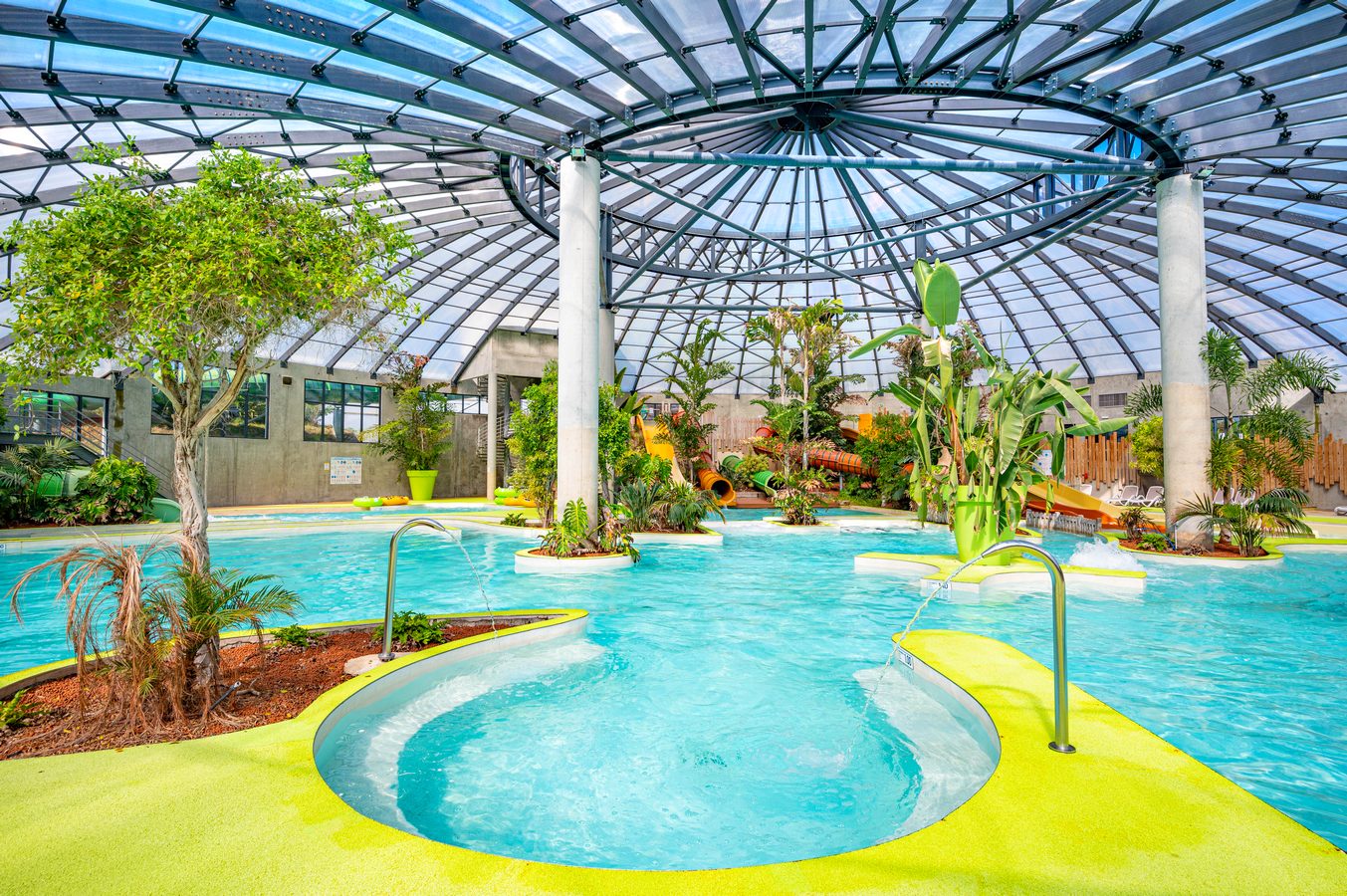 In a setting surrounded by nature and just 2km from the sea, the Domaine d'Inly invites you to come and experience an unforgettable holiday thanks to this aquatic space of 5000m²
Our different pools are all heated to guarantee you a swim at the right temperature.
Indoor aquatic area
Come and discover the inlyquatique, this exceptional aquatic space, in the town of Penestin in Morbihan. The dome is heated and offers you a area of ​​1500m² bathing area. It is ideal for having fun even in rainy weather in Brittany.
1500m² aquatic playground
Inside you will find no less than 6 thrilling slides such as a pentaglide or tube slides, but the most impressive is our Space Shuttle" buoy slide, unique in Europe.
For young children, a space is dedicated to them with a small slide. Make them discover the joys of water and enjoy with them this beautiful indoor aquatic area.
To fully enjoy a relaxing holiday, lie down in our hydromassage benches and let yourself be massaged by the jets and bubbles that spring from them. The relaxation effect is immediate. You will also find a whirlpool bath and a space with powerful jets to relax the back muscles in particular.
Just like the outdoor aquatic area our indoor swimming pool has a current river, it is pleasant to let yourself be lulled and stroll by this current of water.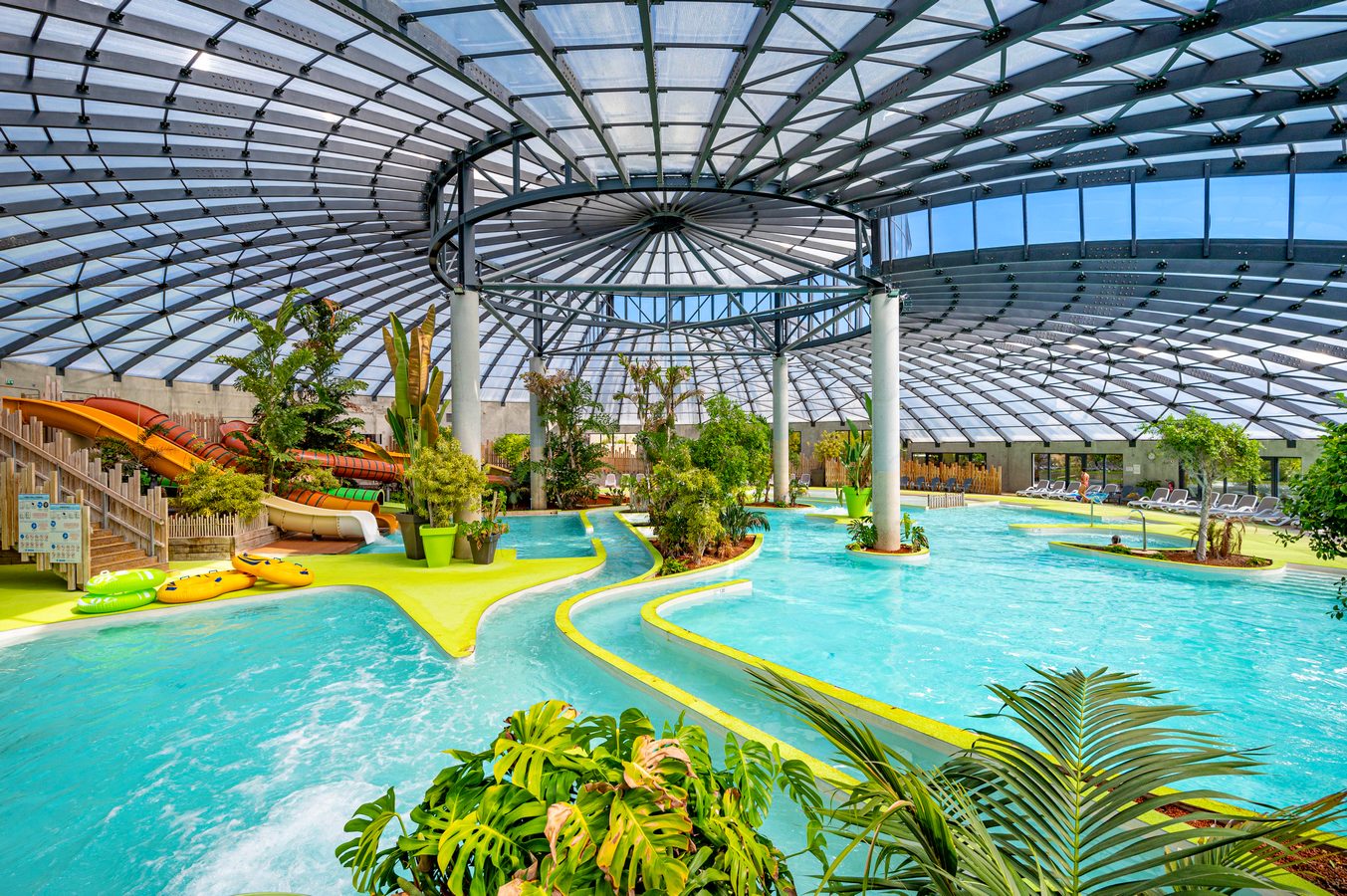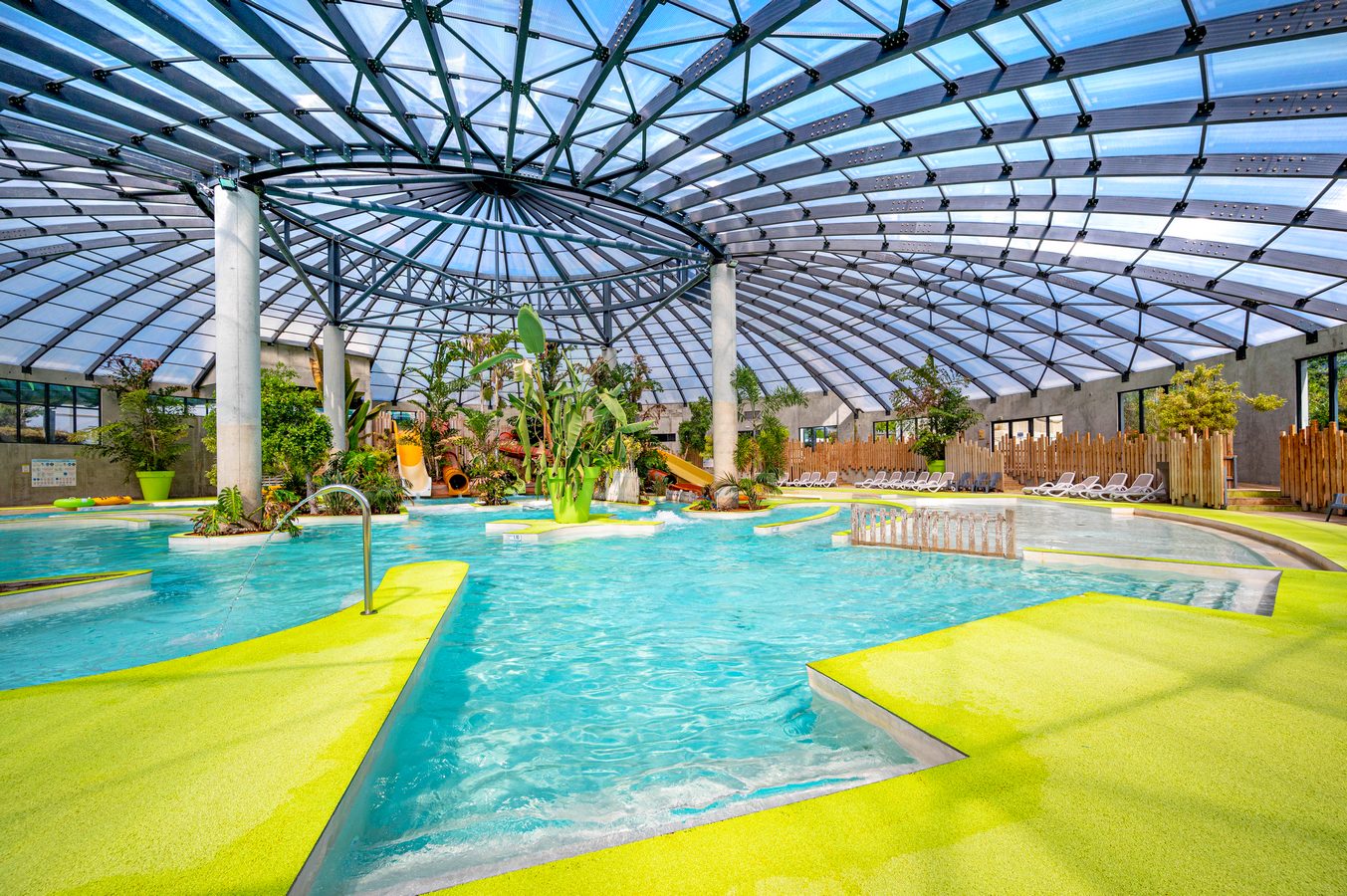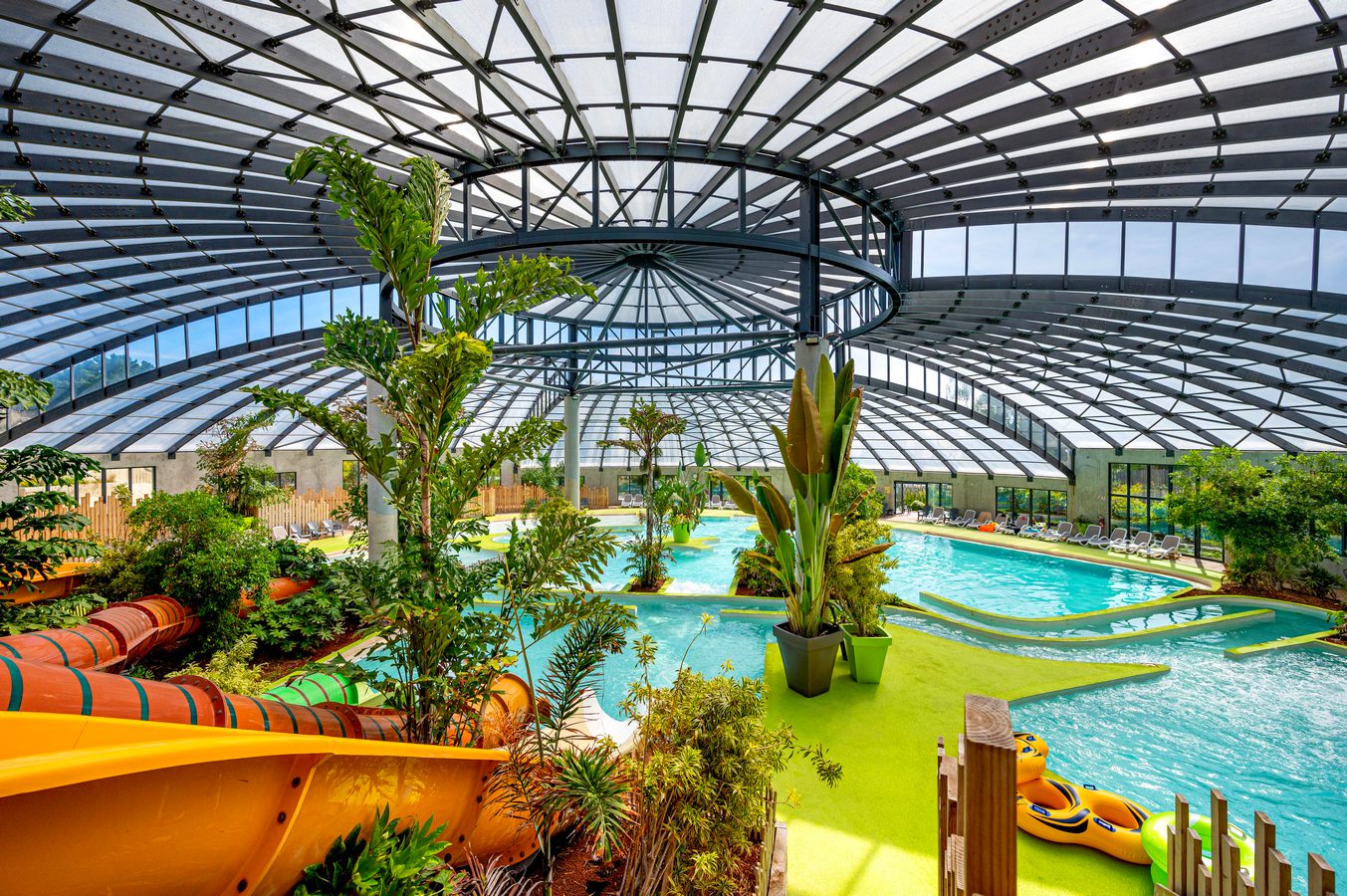 In practice
The covered aquatic area is open every day from the opening to the closing of the campsite.
April to June & September: 10 a.m. to 7 p.m.
July & August: 10 a.m. to 8 p.m.
Access reserved for people staying at the campsite, wearing a short swimsuit
and mandatory bracelet, bathing shorts prohibited

NEW: Choose your pitch, just tick the option while booking