Activities in Pénestin
Visit this former lighthouse which now offers an exhibition on the cultivation of Bouchot mussels. For more info
Phone. +33(0)2 23 10 03 00
Guided tours of the shell beds
Take advantage of a guided tour with a naturalist guide to discover the mussel farming activity of Pénestin.
Duration of the visit: 1h30
Phone. +33(0)6 08 52 53 50
Paragliding on the beach at La Mine d'Or
To enjoy spectacular landscapes, taste new sensations with paragliding baptisms. A few minutes from our campsite, an association organizes these baptisms according to the weather conditions. Jump directly from the red cliffs of La Mine d'Or beach and let the wind carry you!
Phone. +33(0)2 99 90 37 74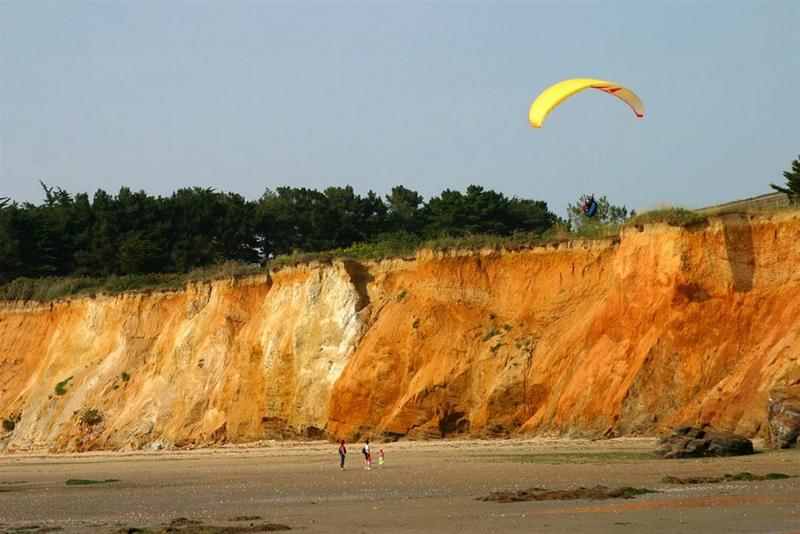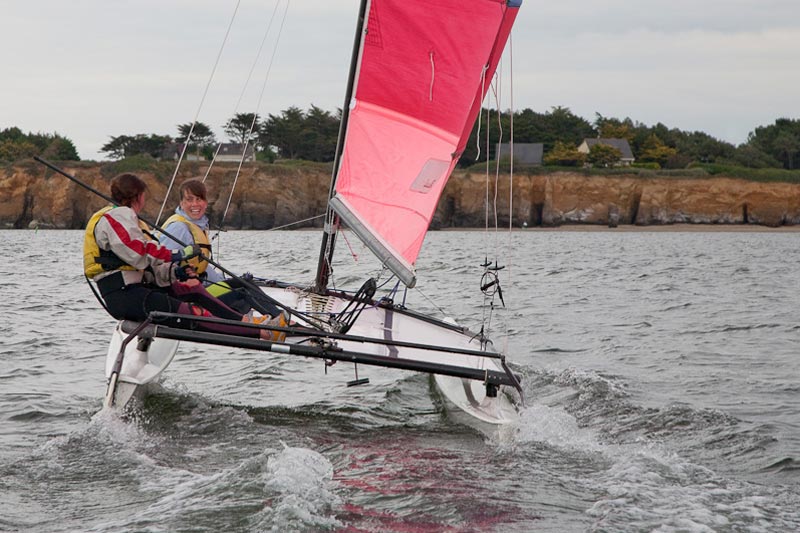 Nautical Club of Poudrantais
Sailing course, rental, private lessons
Learn to windsurf, stand-up paddle, catamaran, etc.
Phone. +33(0)2 99 90 32 50
Kite Surf School – Pont-Mahé
A real cocktail of sweetness and adrenaline, get started in the practice of kite surfing! Lessons and rentals.
Phone. +33(0)6 12 34 38 67
Mini-golf at La Mine d'Or
An 18-hole course close to the Gold Mine
Come and have fun with the family on this mini-golf course after a walk or a swim on the Mine d'Or beach, 1.8 km from the campsite.
Phone. +33(0)6 74 57 29 45.
Skate Park
In the town center, come and fill up on sensations and sliding.
Free access to the "petit breton" sports complex.
Entertainment in July/August.
NEW: Choose your pitch, just tick the option while booking